Slide 1
BEST ACCOUNTING FIRM MISSISSAUGA
AVOID UNNECESSARY MISTAKES AND SAVE MORE MONEY
Slide 2
FOCUS ON GROWING YOUR BUSINESS, TRUST THE ACCOUNTING TO US
Slide 2
RELIABLE, PRECISE AND GREAT SERVICE AT AN AFFORDABLE PRICE
Schedule a Free
Consultation Today
Personal Tax -Basic - $75.00
Personal Tax with Rental Income - $150.00
Personal Tax with Self Employment (Starting Fee) - $200.00
Monthly Bookkeeping Fee (Starting Fee) - $350.00
Year end tax filing T2 - $1000.00
Notice to Reader - $1000.00
Business Registration Services
Federal Corporation - $400 + Govt. Fee
Ontario Corporation - 400 + Govt. Fee
Most people think personal income tax is simple and all that is required is the completion of certain forms (namely the personal tax return).
Corporate tax preparation goes beyond simply filing the return. Muntaha CPA Professional Corporation is a full service firm that is able to provide both preparation and filing of our client's corporate tax returns.
The best way to ensure that your business financials are in proper order and to avoid audits by CRA is to ensure your company has top notch record keeping.
Most people think personal income tax is simple and all that is required is the completion of certain forms (namely the personal tax return).
A. Individuals have until April 30th to file their taxes if there is no business income earned by husband or wife. Individuals who have business income have until June 15th to file, but tax amounts owing are still due by April 30th. Corporations have 6 months to file, and 3 months to pay if the amount owing is $3000 and there is a perfect compliance record. Estates have 3 months to file and pay in most cases.
A. Refunds are usually issued 2 weeks from e-file date. We e-file after the tax returns are signed. We do not offer cash-back or cash on the spot.
A. For new clients, we like to see the previous year's tax return filed. For existing clients, this is not necessary. For everyone though, we like to see the Notice of Assessment from prior year, this year's slips, and any income and expense summaries you may have prepared or received.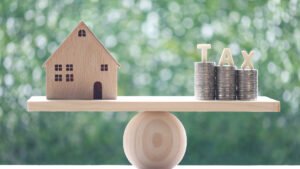 Property taxes are not only a vital source of revenue for governments but also a significant expense for property owners. Whether you're a homeowner or
Read More
I have used different CPAs and accounting firms in the past, but I never felt I had a good idea of how well my practice was doing each month. However, after working with Muntaha CPA now for over a year, I must say with confidence that my office is performing better, and I now have a clear idea about how much money is coming in, going out, and what I'm spending most of my money on. I would definitely recommend MD Sidratul Muntaha to anyone looking for a knowledgeable accountant who well understands the business.
I appreciate the great job Muntaha CPA Professional Corporation has done for me over the past year. Starting a business wasn't easy, but Muntaha's organized way of managing my accounts made it much more manageable. The team has been very helpful and patient when I have called in to ask many questions during this steep learning curve. Thank you again for everything.
Owner, 2570958 Ontario Inc.
Thank you for everything you have done Muntaha. I feel very happy this year that I prepared my taxes with your assistance. You have been very professional, kind, and very helpful. I appreciate the task you did for me. I will be referring my friends and family to you. You have made my tax preparation process smooth and effortless.
Director, Khulna University of Engineering and Technology Alumni Association
My experience with Muntaha CPA has always been professional and efficient. Muntaha CPA is very professional and his process is always quick, painless, and saves me a ton of time. Whether you are out of state or around the corner, I highly recommend Muntaha CPA Professional Corporation. They are not only knowledgeable but also timely, extremely thorough and professional.
Personal and Corporation Tax, Real Estate Broker
It was very easy to work with Muntaha and the team. Before your service, I was using a part time tax accountant who was more expensive, but didn't cover all the allowable deductions and so I paid tax every year. With you working on my corporate tax return, it was very easy for me to submit documents, do messaging and to get the maximum allowable deductions. I appreciate what you have done for me. Thank you.
Owner, 2577570 Ontario Ltd. (Tow Truck Operator)
I am very happy with the type of services I have received from Muntaha CPA Professional Corporation. The company offered me very specialized service for all tax needs for incorporation, accounting and taxes. I have given the reference of Muntaha to many of my friends and relatives and they are all very happy with the service and expertise.
Owner, 2578713 Ontario Inc. (IT Professional)
I would recommend Muntaha to anyone who is looking for a quality accounting service. The service offered by Muntaha is very professional and courteous as he understands your core business. He has always provided me with on time and accurate financial statements.
Owner, 2578713 Ontario Inc. (IT Professional)
I would like to thank the employees at Muntaha CPA for being so friendly and would like to thank Mohammad for doing our taxes for the past couple of years. You do an awesome job. You really have a trustworthy and knowledgeable staff!
Director, CONNECT, SHARE & LEARN COMMUNITY SERVICE
I have had Muntaha prepare my taxes for several years. I have been more than satisfied with his work. I like that I am treated as a person and NOT a number. Muntaha explains everything and answers all of our questions and is very personable. He takes all of my calls and helps me every time I have needed it.